1) Local ecological knowledge on invasive plant species in the Kiskunság
Interviews will be conducted with local residents whose families have lived in the landscape for generations and are connected to their natural environment through their work. We intend to build a shared knowledge of habitats threatened by invasive species, to understand the complexity and history of the relationship of local residents and stakeholders with invasive species.
2) Developing local knowledge about alien invasive animal species
We will investigate how local communities perceive and respond to the impacts of intensively spreading species. The results of linking local and scientific knowledge systems will contribute to more effective responses to invasive species, which can benefit both local farmers and conservation.
3) Landscape modification activities of the native but intensively spreading Eurasian beaver
Our aim is to study beaver impacts in terms of biological invasion, water retention and biodiversity. Beaver foraging may affect the competition between native and invasive plant species. Dam construction alters hydrologicalflow conditions in small watercourses, affecting invasive and native fish species. The rapid spread of beavers is accompanied by an increase in the amount of valuable wetland habitats (beaver ponds and beaver meadows) they create. Our BeaverMap programme collects community science data of the beavers' presence and landscape alteration.
4) Monitoring aquatic invasive alien mammal species
In the second half of 2023, we will also launch our community data collection on invasive semi-aquatic mammal species (nutria, American mink and muskrat).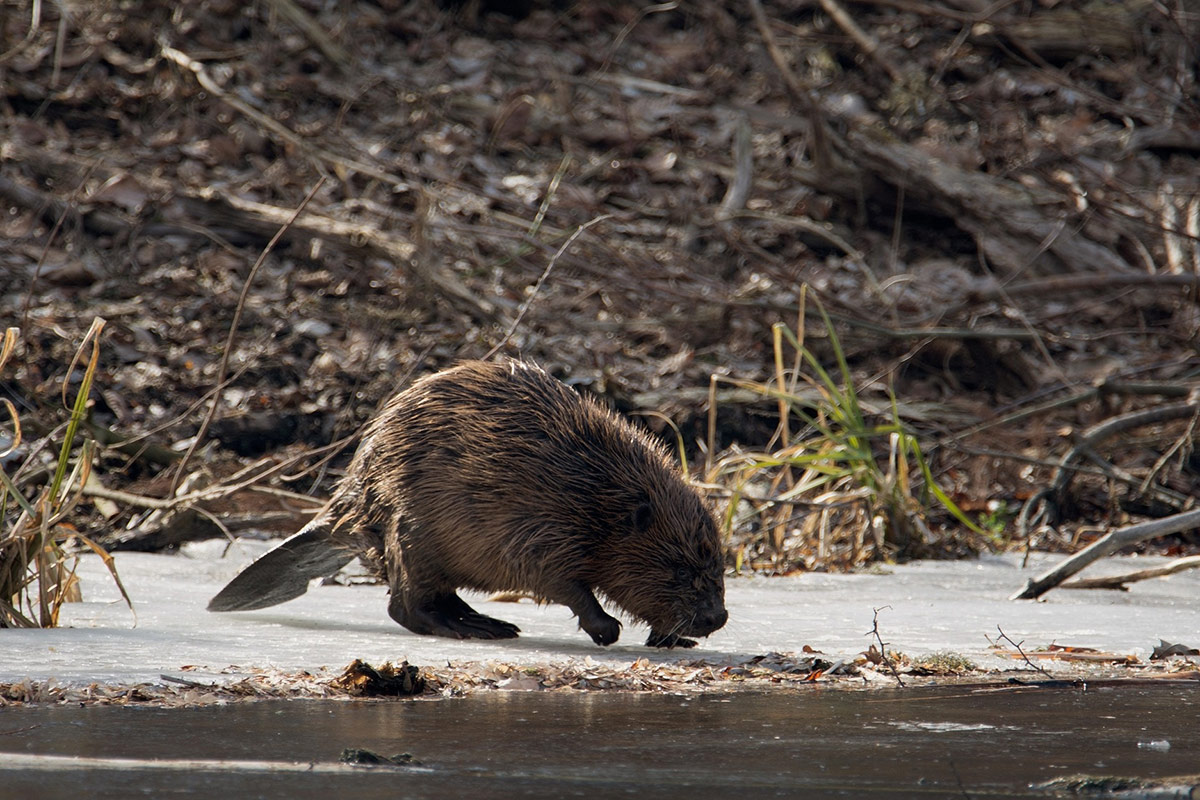 Participating researchers
Fodor, Eszter